What makes the holidays even better? How about some Limited Edition Jam Vino!
Today is your lucky day. We are proud to release our Holiday Limited Edition Cranberry Jam Vino just in time for Thanksgiving, Christmas and all of the Holiday Parties you'll be attending. Cranberry sauce is a holiday staple, but when you infuse it with an extra boost of flavor from select wines and spirits….well, the tradition got just upgraded!
Our Holiday Limited Edition features three flavors to keep everyone smiling:
Mulled Cran-Cabernet Our Mulled Cran-Cabernet is a twist on traditional cranberry sauce. Made with mulling spices and infused with Cabernet Sauvignon, you're sure to hear nothing but compliments!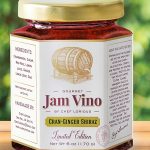 Cran-Ginger Shiraz Our Cran-Ginger Shiraz is a slightly tart cranberry sauce that will make your mouth pucker, just a bit! Made with ground ginger and a sweet red Shiraz wine, the tart is not too tart, it's just right!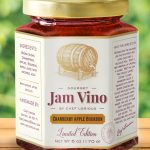 Cranberry Apple Bourbon Our Cranberry Apple Bourbon is a sweet cranberry sauce that will make your mouth smile. Made with Honey Crisp apples and infused with apple juice and bourbon, you'll be the star of the day!