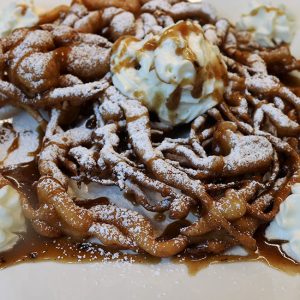 Blueberry-Peach Bourbon Caramel
There are few things in life, well actually, few things in the world, that leave me speechless.  Anything that makes me lose the ability to speak, is definitely one of the great wonders of the world.  Enter Infusion Blends!  So I tried this new company Infusion Blends, which makes specialty infused butters.  Essentially, they are compound butters, but there is so much more to them than just that.  It's almost rude to call them compound butters!  These butters change everything and make every meal better.
First of all, there are four flavors:   Blueberry, Peach, Cajun Delight and Rosemary.
I decided to first try the Cajun Delight.  I made some thin rib-eyes with the Cajun delight - OMG! (click here to see it!)
Then I decided to try the fruit butters.  That's when I lost words!  I combined the Blueberry and Peach butters to make caramel, and then added a little splash of bourbon.  I still don't have words for what happened....but here's the video and the recipe is above:
Video